Residential Construction
LICENSED GENERAL CONTRACTOR
OUR RESIDENTIAL SERVICES
CUSTOM HOMES, HOME REMODELING/ADDITIONS, & MAJOR REPAIRS
We have training, knowledge and ability to handle any home rehabilitation or preservation project. We offer a full range of services from building you a custom home to adding more square feet to your existing home.  No job is too big or small for us; from upgrading your kitchen, installing a new roofing, helping you rebuild from hurricane, flood or fire damage, we can do it all! We are called Rapid Construction but we never rush a job. We are your residential licensed construction experts.
Call us if you have any questions, 954-324-2390
Rapid Construction sets itself apart by its guarantee of client satisfaction through its full-service property rehabilitation and property preservation structure. We offer complete general maintenance, free quotes and FREE Consultation. No job is too big or small. From repairing a pipe to installing new roofing, we do it all!
The Rapid Construction Staff is highly goal-driven. Our clients' time is our time and we take it very seriously. We aim to deliver on-time quality work. Allow us to make your dreams a reality! 
Following is the list of our services.
Specializing in correcting Florida Building Code violations for residential properties, our licensed code violation architects are experts in repairing building and zoning violations. We know the South Florida building code and can help save you from expensive code violations. 
We provide a wide variety of residential bathroom remodeling and other home repair projects. From basic bathroom repairs to full bathroom remodels, Rapid Construction is ready to help you with your next project. Residential construction is one of specialities, let us create your dream house.
Our Residential Design Build process — A streamlined approach and matched only by our longstanding relationships with the best in the business. With provide our clients a single point of contact for all phases of the project, our design/build services take care of everything under one roof. 
When it comes to residential impact windows or doors, we hand-pick options to fit our clients taste and needs. Windows and shutters are just as important as any other facet of the interior design process. We can show you a wide selection of options and offer you many options to make your property look amazing. Visit our impact windows page and discover all the benefits of impact windows.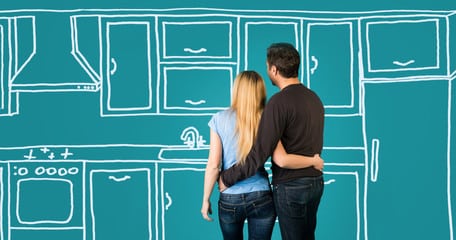 Thinking about remodeling your kitchen?  Rapid Construction can help you select the best options and appliances to make your kitchen a joy to be in.  Call us today for a free consultation and let us help design your dream kitchen.
We are moving forward in the demolition world with our expert techniques. We employ the latest technological approach to every demolition project, utilizing only the best possible machines available. Demolition that minimizes being displaced and creating an eye sore for your neighbors.  Let us discuss how we can help you during your next big home project.
Creating a space for a growing family? Maybe you need another bathroom or adding a full two story addition? Rapid Construction does it all. We take this responsibility very seriously and, with our experienced Design/Build team. 
Thinking about building a new house?  Let us help you with the design and construction.  We can provide a design team and share with you the all aspects of the design process.  
Rapid Construction provides a condominium renovation and remodeling services. Our Team initiates ideas, offers professional advice and/or plans with you the concepts you wish to bring to fruition.
A respectable builder will be able to help you finalize every detail especially if they are building you a custom home. A suggestion is to locate a trustworthy Realtor to aid you in finding a proper space. Rapid Construction also owns Main Realty which can bring added value to your overall experience. As you might imagine, being a contractor usually means that you frequently have to wear many unique hats in regards to dealing with the different characteristics of construction projects.
Building guidelines may have a terrific affect on the project timeline. If any component of your project doesn't meet the engineer's criteria, the building inspector may offer a fix list before he leaves. Various techniques of house construction not only affect the price and design of your house, but in addition influence the maintenance requirements and long-term value of your residence.
Personal contact in the building business is more powerful than emailing a code official so you should ask if the contractor has any experience with working with a specific municipality in South Florida.  Remember to shop and compare before making a purchasing choice.  The contractor with the greater price could be including a facet of the project you didn't make clear to a different contractor. Prepare a comprehensive plan of what you would like accomplished before interviewing contractors. When you're finished, you'll have a close estimate of what you have to spend. Before you go any further you will need to ensure that the contractors you're considering are fully licensed.
A point to consider is that concrete homes have a tendency to cost more than wood or metal framing and frequently need experienced builders to guarantee a safe structure. Exterior doors play a significant part in NFPA code only because they serve as a way of egress.
The essentials of construction frame houses have remained basically the exact same for a long time. Building inspectors make certain that the construction and high quality of buildings meet codes and standards. You'll learn about the assorted materials used, and the way they're installed.
We hope this information helps you make an informed decision.  Make sure to contact us if you should have any additional questions.