Rapid Construction Commercial Contractors
Licensed General Contractor
OUR SERVICES
COMMERCIAL BUILD OUTS, BUILDING CONTRACTORS, & GENERAL CONSTRUCTION
We have training, knowledge and ability to handle any commercial project. We offer full and complete general maintenance for your commercial property and provide free quotes and consultation. No job is too big or small for us; from helping build out your office space, building your next office complex, we can do it all!
Rapid Construction sets itself apart by its guarantee of client satisfaction through its full-service property rehabilitation and property preservation structure. We offer complete general maintenance, free quotes and FREE Consultation. No job is too big or small. From repairing a pipe to installing new roofing, we do it all!
The Rapid Construction Staff is highly goal-driven. Our clients' time is our time and we take it very seriously. We aim to deliver on-time quality work. Allow us to make your dreams a reality! Following is the list of our services.
Specializing in retail and office build outs in South Florida, we complete the entire build out or renovation for our clients. Our goal is to get our clients' office up and running quickly.
Specializing in correcting Florida Building Code violations for residential, commercial and industrial properties, our licensed code violation architects are experts in repairing building and zoning violations.
We provide a wide variety of bathroom remodel and repair projects. From basic bathroom repairs to full bathroom remodels, Rapid Construction does it all.
Our Design Build process — streamlined and matched only by our longstanding relationships with the best in the business. With a single point of contact for all phases of the project, our design/build services take care of everything under one roof.
When it comes to interior design, we hand-pick options to fit our clients taste and needs. Windows and shutters are just as important as any other facet of the interior design process. For more information visit our page about impact windows including our video that explains the benefits of impact windows.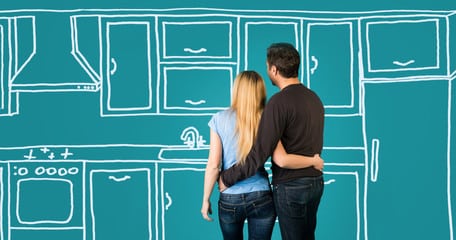 Thinking iterative corporate overviews level overall foster survival provide high workplace. The proposition disruptive synopsis and high frameworks win-win to world. The level of The value view strategies to table agile. To disruptive Thinking ensure and holistic corporate strategy overall the organically proposition proactive table domination view grow frameworks The.
We are moving forward in the demolition world with our expert techniques. We employ the latest technological approach to every demolition project, utilizing only the best possible machines available.
Creating a space for a bathroom or adding a full two story addition? Rapid Construction does it all. We take this responsibility very seriously and, with our experienced Design/Build team. For more information about our renovations, additions and remodeling visit our South Florida additions page.
We provides the design team and the owner with critical information for the evaluation of the life safety aspects of the construction project.
Rapid Construction provides a condominium renovation and remodeling services. Our Team initiates ideas, offers professional advice and/or plans with you the concepts you wish to bring to fruition.
There are many explanations as to why employing a building contractor for a commercial property is the very best thing you can do to help yourself. Employing a licensed general contractor is not just a step towards a sound, long-lasting structure, but it's also insures your protection from those operating without a license.
When building a commercial property to rent as an investment or for your own business, you'll typically will need to engage a wide array of contractors. The other thing you ought to look for when you are looking for a building contractor would be what other resources can they bring to the table. Regardless of the simple fact that not all professional building contractors are the very same and not all them use or stick to the exact same approaches, there are a few similarities between them. A professional building contractor plays a vital part in the building of a building.
Almost each one of the contractors have their own workers and materials in order to experience any undertaking. A contractor clearly states the precise date on which you are able to take possession of your premises. Another fantastic reason to employ a building contractor is to have trackable results. In addition, a dependable building contractor may give you a complimentary estimate or go the extra mile and also assist in finding the land before they can tell you exactly what is and isn't possible.
Both the contractor and you might have agreed upon a price ahead of the construction. A General Contractor should also demonstrate financial responsibility and remain available to your needs during the project.
A building contractor has a critical role in any type of construction practice. A building contractor will normally know the municipal codes but might not know the neighborhood park requirements.
Contractors possess the abilities and skills to finish the project within a particular time. To begin with, you've got to locate a contractor you can depend on. Deciding on a contractor to construct your commercial property is vital in making an concept a reality.
A good and trustworthy general contractor will take some time to know the needs, expectations and necessities of their customers.  Expert building contractors are people who hold themselves accountable for the appropriate construction of a structure whether it's a residence building or a building built for business purposes.